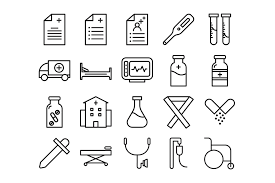 Donated Items
MediShare works with a range of partners, government & not-for-profit organisations, to add value to the infrastructure of health care in disadvantaged communities who face difficulties obtaining the affordable goods they need through the provision and shipping of recovered usable medical equipment and resources.
The focus is to enhance the infrastructure of their health systems to improve medical facilities by working with recipients in identifying their specific needs for equipment and resources and to make a positive impact on the delivery of health care for their communities.
Providing an effective and sustainable health care system ensures quality health outcomes for their communities and by managing the shipment of requested equipment, MediShare minimises the negative effect on the environments by reducing landfill.
MediShare accepts suitable items and organises suitable recipients. We manage delivery logistics and undertake to ensure that donated equipment is fully operational and that all essential accessories, supply documentation and services manuals critical to the usability of the equipment are available.
Please refer to Acceptable Equipment Guidelines